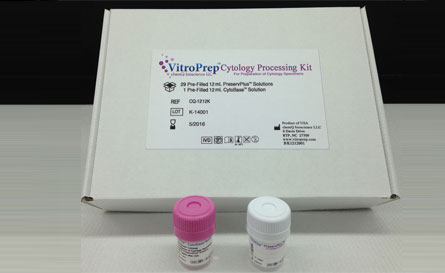 VitroPrep™ Cytology Processing Kit is manufactured in the U.S.A, ISO 13485 compliant, and CE certified.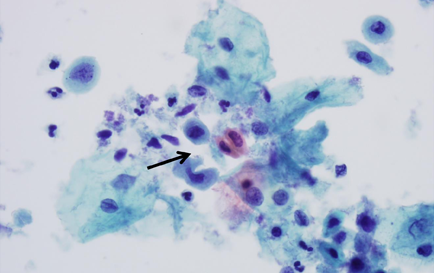 An example of clinical study slide utilizing VitroPrep™ Cytology Processing Kit performed at UNC School of Medicine, Chapel Hill, NC.
At chemQ bioscience, we use our extensive knowledge of chemistry and chemical compounds and their interaction with living organisms to develop novel clinical liquid-based cytology processing products. Our mission is to develop high quality affordable clinical cytology processing products without utilizing any expensive and complex automation. In fact, our technology requires no automation and our processing procedure is simple that can be adapted in any laboratory and can be practiced by medical lab personnel around the world.We are excited to introduce our first product, VitroPrep™ Cytology Processing Kit that consists of two proprietary solutions: PreservPlus™ and CytoBase™. Our products are ISO 13485 compliant and CE certified.